Virtual WineCellar
The details screens contain all information about a wine. With the tabbed interface, you can get to any info quickly:
main info tab: enter basic properties of a wine. You can also define up to four of your own data fields.
comments tab: enter personal notes and searchable key words, and export them for further editing in your favorite word processor.
stock/finance tab: look at the price and keep track of the current value of your collection. In addition, you can check and update your stock. Financial information can be protected by a password.
rating tab: rate wine according to your own scale and compare it to the ratings of famous wine critics.
label tab: import a scanned graphic image of the bottle label.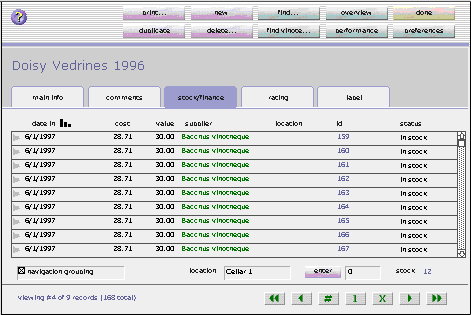 In the overview, you can see a subset of, or your entire wine collection at once. Records can be sorted by any field, ascending or descending. Quick grouping functions and a special find screen are provided to help you zero in on a particular group of wines. If you are adopting the Vinoté system, you can also use a barcode reader to instantly retrieve a specific bottle.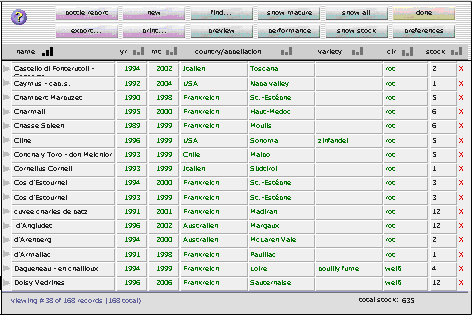 Use the performance meter to compare your wine graphically based on your personal ratings. This lets you check at a glance which wines are worth their money and which ones are not. Unrated wines are automatically omitted from the display so that you only see relevant records.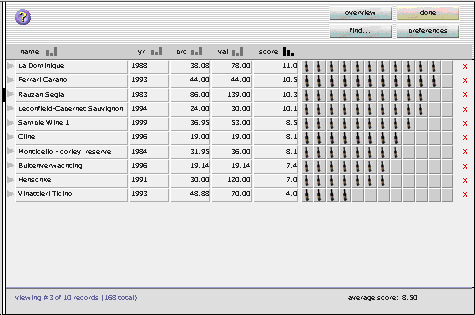 Virtual WineCellar lets you order wine directly from your preferred suppliers. Order forms can be customized for any language and support your scanned, handwritten signature. When an order arrives, you can update your inventory with a single click of the mouse. In addition, you can view a history of past orders for each supplier.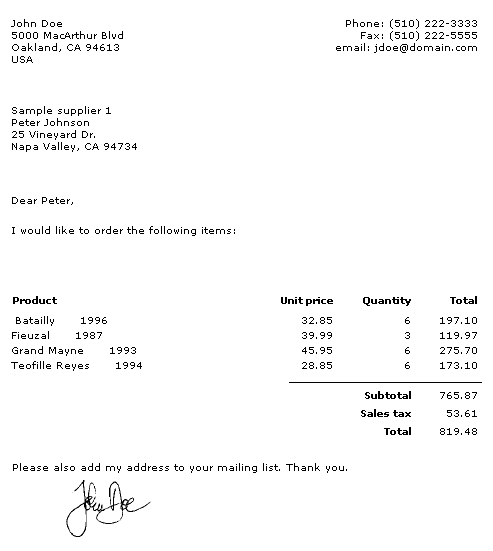 ---

Clean Award from Softpedia