BandAid

The acts file hold one record per band, musician, performer, etc. Navigate the tabs to view and edit contact information, performance history (shown), song repertoire, and total payment information.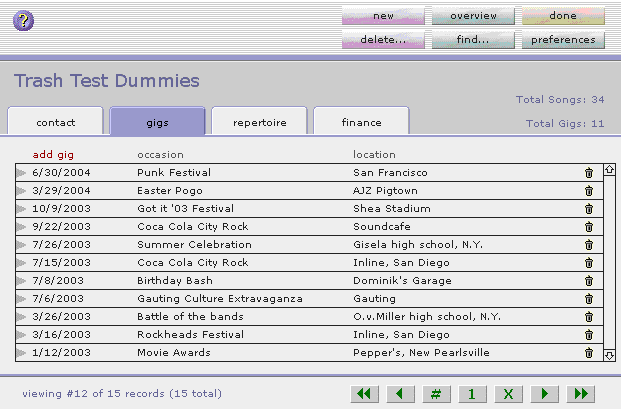 The gigs file lets you enter details about each concert, including date, location, an archive number of a recording, if any, a setlist, and payment amount. Setlists can be compiled from the artist's repertoire in seconds (without entering song titles over again) and printed in stage-size letters.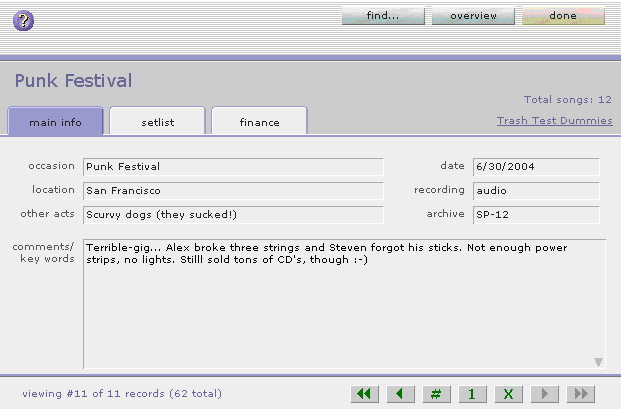 The songs file holds all songs for all acts. An internal ID tracking system filters songs automatically by artist, so you only see relevant data. Song lyrics can be printed in large type for session recording work with a couple of mouse clicks.
The history view shows you where, when, and in what order of a set a song has been performed. Shortcuts take you to related gig and/or act information.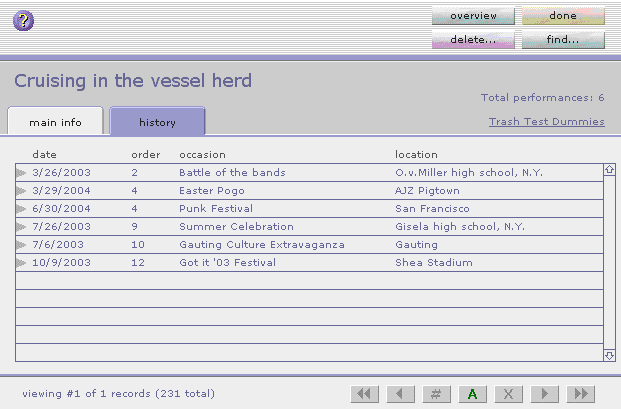 ---

Clean Award from Softpedia